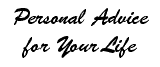 ---
---
---
---
---
---
---
---
Favorite Links
Topic Archives
to find past Dear Mrs. Web Columns
---
---
How to Email
---
Newsprint Columns and Column Linking Information
---
---
---
---
---
(Click through to purchase)
A terrific and easy-to-read book about how the economy works. Great information presented with good writing. Dear Mrs Web enjoyed and recommends it for anyone with a curiosity about the economy!
(Click through to buy)
A fascinating book about how one can meet one's financial goals and freedom. A new way to help your children become competent and self supporting adults. The author is a different thinker and although you may not agree with everything he says, he will give you something new to add to your life.