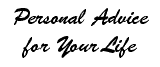 ---
---
---
---
---
---
---
---
Favorite Links
Topic Archives
to find past Dear Mrs. Web Columns
---
---
How to Email
---
Newsprint Columns and Column Linking Information
---
---
---
---
---
Any thing by Miss Read (a.k.a. Dora Saint).
(click through to buy)
Thrush Green is a small fictional community in Cotswolds area of England. There is a whole series of books about this village and it's inhabitants. If you like Jan Karon's These High Green Hills, You will love Thrush Green.
(click through to buy)
This is from Miss Read's other series, Fairacre. A fascinating study of how people relate in small village life. Great characterizations, Much of it out of print but found in most well-stocked libraries.