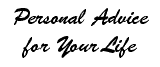 ---
---
---
---
---
---
---
---
---
Favorite Links
Topic Archives
to find past Dear Mrs. Web Columns
---
---
How to Email
---
Newsprint Columns and Column Linking Information
---
---
---
---
---
Personal Advice Column
Wedding Demands, Dishonesty,
Baby Shower
Dear Mrs. Web,
I am looking for impartial advice. My fiancé and I are getting married next month. We have a four-year old together. My mother-in-law has always been good, not interfering, or manipulative. Until now. She is in charge of the rehearsal dinner and instead of having it catered, she decided to host a barbeque. I was disappointed but agreed. My fiancé and I gave her the list of the invitees and now she says that she has family in town, about six people, who she is including at the dinner. She knows my feelings and is blatantly disregarding them. I told her to forget about the dinner, I would host it myself in a restaurant. Now she says that she will not be attending my dinner. My fiancé and I agree that this OUR wedding and we should be able to have things the way WE want them. She has no right to dictate to us. I don't want my mother in law to walk all over me. I think I deserve an apology.
I DO think an apology is in order. I think you should get off your prima-donna high-horse and along with your fiancé, beg your mother-in-law's pardon for your rudeness. Imagine telling the hosts whom they can invite. This is not how honored guests behave. Just because you are getting married does not mean that the world revolves around you. Your mother-in-law is not walking all over you; she is getting out of your way.
---
Dear Mrs. Web,
A former co-worker called and asked for a favor. When he was with the company, he (ahem!) "borrowed" some old office equipment from storage. He now wants me to return it for him. What should I do? Put it back? Inform my boss?
What will happen to you and to your job if you are caught with stolen merchandise on the premises? This is your friend's problem and he needs to deal with it. Perhaps you can suggest that he sit down with the boss and offer to pay rent on the little-missed equipment.
---
Dear Mrs. Web,
My best friend wants to be a singer and she is really good. I 'm afraid that when we grow up, she might become famous and not remember me. What do I do?
"When you grow up" is a long time ahead. The future is not ours to know, so stay in the present, and enjoy your friend. Perhaps you will become her manager.
---
Dear Mrs. Web,
My daughter lives out of town, and is expecting her first child. We would like to give her a baby shower but she cannot attend. How does one go about giving a baby shower without the mother-to -be present?
You wouldn't give a birthday party without the birthday girl and you don't give a baby shower without the mother-to-be. The best you would be able to do is either import your daughter for the party, or send all the potential shower invitees birth announcements after the fact.
Best,
Dear Mrs. Web
---
Want to read more columns by date?